FGCU Art Galleries produce evocative contemporary art exhibitions featuring local, national and international artists. The three exhibition spaces on campus are the Wasmer Art Gallery, the ArtLab Gallery and the Reference Gallery. All the exhibitions and events on campus are free and open to the public.
Special Event in the Wasmer Art Gallery during February

RESPONDING TO ART OBJECTS
Creating New Theatre
Thursday, February 20, 2020
12:30pm to 1pm

FGCU Theatre's Dan Bacalzo presents a new work created by the students in his "Devising Theatre" class. Students met with artist Ran Adler, viewed his work with him, and created performances as a response to Adler's work.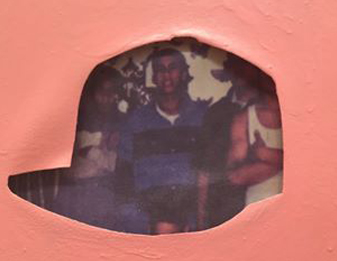 @fgcuartgalleries #fgcuartgalleries
@fgcuartgalleries #fgcuartgalleries
Electronic versions of the Art Galleries' publications
Thank you to our sponsors
The Wasmer Family
Gene and Lee Seidler
Alice and Dean Fjelstul
The Smith Family Foundation of Estero
The Layden Family Foundation
Judith Liegeois Designs
FGCU Alumni Association