Universities and College across the state of Florida are CLASPing together to centralize suicide prevention information and resources to educate and empower students, staff, and faculty.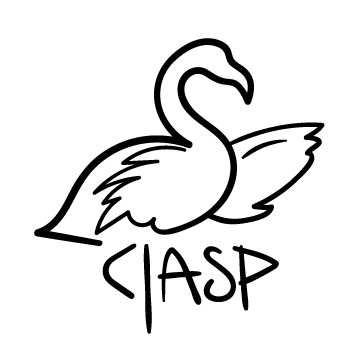 Promoting Effective Suicide Awareness and Prevention
CLASP is an active and supportive coalition of staff and students who promote effective suicide awareness and prevention efforts that will save lives at Florida Universities and Colleges. Our logo, a Pink Flamingo, is a tropical bird that is often associated with Florida and was chosen by our students. The flamingo, is often seen in a flamboyance standing on one leg (striving for balance), tucking the other leg up under them (seeking warmth). The flamingo is also said to symbolize the importance of emotions and their free expression, promoting being open to others and being open-hearted.


COVID 19 Update:
The CLASP Coalition wishing students, staff and families well during the COVID 19 pandemic.
Each participating university has made different modifications to observe health pre-cautions related to COVID-19. Please click on the link below for your university to learn more about services that may be available to you.
University Representatives
CHAIR: Dr. Julie Rego
FOUNDERS: Dr. Julie Rego, Dr. Keith Kokseng, Dr. Sue Shapiro, Dr. Natalie Kretsch, Wendy Ordonez, Lauren Strunk, Cherilyn Bean, Dr. Manuel Varela, Dr. Jeannie Corredor.
---
Together we can stop suicide
Suicide Prevention Starts With You.
It is our hopes that becoming familiar with the information and resources available on this website, you will feel supported, connected, find balance, warmth, and empowerment as you learn to identify and provide resources to individuals who may be at risk of suicide. We strive to give you a better understanding of the impact suicide has and the tremendous power you can bring by talking openly about mental health issues. We're so glad you're seeking out support, and sincerely hope that the resources you find here will you, your loved ones, friends, and community.