Universities and College across the state of Florida are CLASPing together to centralize suicide prevention information and resources to educate and empower students, staff, and faculty.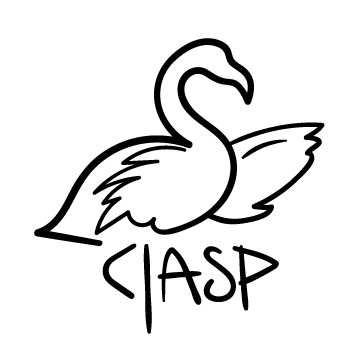 Promoting Effective Suicide Awareness and Prevention
The suicide awareness and intervention effort state initiative began in the Spring Semester of 2016. Numerous Florida Universities and College Counseling Center Clinicians teamed up to strengthen suicide awareness and prevention efforts at their universities. This committee plans to build a suicide awareness and prevention program that effectively engages today's students. To accomplish this goal, the committee decided it was vital to build this program from data collected via student focus groups. Colleges and Universities in Florida held focus groups and analyzed the data. Students requested a website that will link to Florida universities/colleges so that they can "feel connected" and see what other universities are doing for suicide prevention. Students choose and then voted for a Pink Flamingo logo/mascot.
The CLASP team is designed a website to show to a professional IT staff member in hopes they would then design a similar professional website. The team is designing a Pink Flamingo mascot and logo.
Benefits of this initiative have included collaboration, support, and assistance in suicide prevention efforts at our Florida Colleges and Universities.
COVID 19 Update:
The CLASP Coalition wishing students, staff and families well during the COVID 19 pandemic.
Each participating university has made different modifications to observe health pre-cautions related to COVID-19. Please click on the link below for your university to learn more about services that may be available to you.
University Representatives
CHAIR: Dr. Julie Rego
FOUNDERS: Dr. Julie Rego, Dr. Keith Kokseng, Dr. Sue Shapiro, Dr. Natalie Kretsch, Wendy Ordonez, Lauren Strunk, Cherilyn Bean, Dr. Manuel Varela, Dr. Jeannie Corredor.
---
Together we can stop suicide
Suicide Prevention Starts With You.
It is our hopes that becoming familiar with the information and resources available on this website, you will feel supported, connected, find balance, warmth, and empowerment as you learn to identify and provide resources to individuals who may be at risk of suicide. We strive to give you a better understanding of the impact suicide has and the tremendous power you can bring by talking openly about mental health issues. We're so glad you're seeking out support, and sincerely hope that the resources you find here will you, your loved ones, friends, and community.