Gifts that keep giving for life
Florida Gulf Coast University hasn't raised tuition or fees in 7 years, yet the need for scholarship aid is greater than ever.
4,274 Students who applied for scholarships in 2020-21
1,396 Students who received FGCU Foundation scholarships so far this year
$3,808,380 Awarded so far this year
$2,155 Average awarded per scholarship this year
38% Students whose financial needs are not met
52% Students who graduate from FGCU with no debt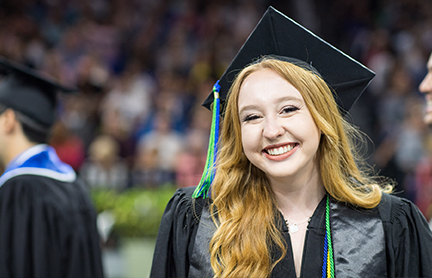 Javon Daniels was among those fortunate enough to be a recipient of a scholarship by Donna and John Schubert.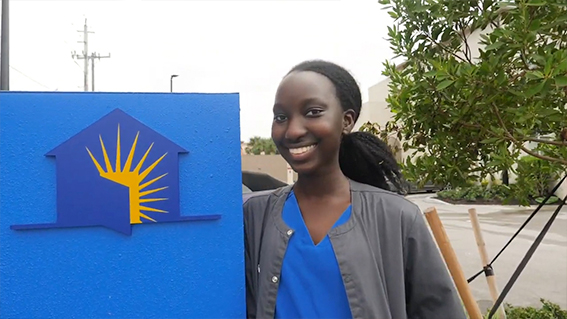 With exceptional grades and extensive involvement in good causes, sophomore Rebecca Paul was awarded the Jubilee Scholarship.
The John & Fran Smith Scholarship along with the Alice and Dean Fjelstul College of Education Scholarship allowed non-traditional student Jennifer Thrower to return to school.

The Wright Group Scholarship enabled construction management major Sesar Lorenzo Valle the opportunity to overcome financial obstacles to obtaining his degree.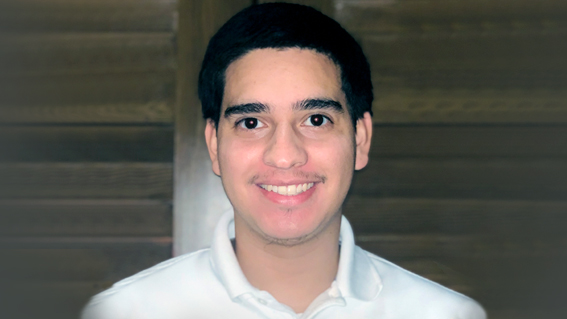 As the Fall 2020 semester approached, Erick Sandoval worried that he might not be able to start his junior year at FGCU.
Special Funds for Special Times: FGCU Foundation Board
For the 2020-21 academic year, less than half of the students who applied for aid from the FGCU Foundation had received it as of November. Need always outstrips available funds and this year, that need is greater still despite the fact that FGCU has not raised tuition or fees in 7 years.
The FGCU Foundation Board of Directors recognized that the pandemic had created unique hardships for students. That gave Foundation Board Treasurer Charles Ketteman an idea.
"We were all experiencing personally what's happened here," he said. "We realized the impact it was having on our students. Many have lost their jobs or their parents have lost their jobs and the students need that cash flow to come to FGCU."
He suggested board members create a scholarship fund to which each member would donate "as much as we felt good about then ask friends and acquaintances to match us," he said. "I felt we could raise $50,000 or $60,000 and do it quickly so we could impact 50 students."
The group raised $30,000 in the first 48 hours and quickly got to $55,000. They hope to reach $100,000 for the Foundation Board Pandemic Scholarship Fund. So far, they have awarded 55 scholarships.
"We haven't publicized it," he said. "We had some friends of board members think about it. It's an immediate need, not long-term money but it's a different kind of contribution and I know that we will have some stories to tell about those who receive these scholarships and what it means to them."
---
Donors: Donna and John Schubert
It was 15 years ago when a woman from The Boys and Girls Club gave a talk in Sanibel about how scholarships helped students stay out of trouble. It wasn't always the top students who needed them, she said. Sometimes it was the ones who weren't the highest achievers who might fall through the cracks if they didn't get help.
That made sense to John and Donna Schubert, who were in the audience that day. They decided to commit to helping one student a year attend FGCU. Eventually, they had a student in each class, freshman to senior.
"We're probably in the neighborhood of 20 students now, maybe more," says Donna Schubert. "All but three have graduated. We try to stay in touch with them, meet with the families at graduation."
They've even helped a few go on to graduate school.
John Schubert said, "We feel like we are doing something that is very helpful not only for the particular students, but for the community."
They also think it's a matter of second chances.
"Some students in high school maybe aren't as studious then they realize they cut themselves short on what they might be able to do and come to regret it," Donna Schubert said. "Then people come in and show that one mistake doesn't define your life. You can go on and become more."
Celebrating our generous community of scholarship sponsors
Press play button to launch video or view directly on YouTube >
Grand Sponsor